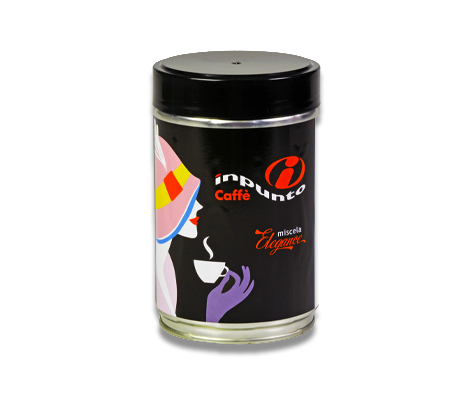 Blend with an elegant, smooth aroma with notes of caramel, dark cocoa, roasted hazelnutsand slight acidity
reminiscent of natural yogurt.
The ELEGANCE blend was created from the careful selection of papers of robusta and arabica origin.
Weight: 250g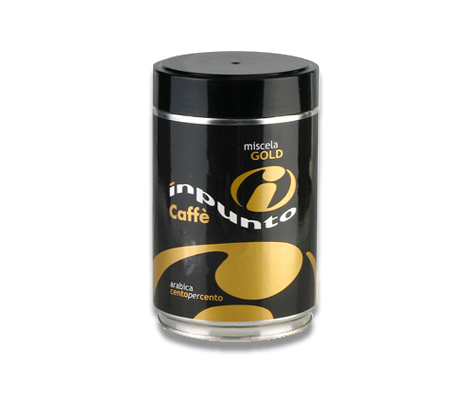 The gold blend, obtained from the communion of only fine coffees of Arabica species, is the result that the Inpunto coffee roasting company offers to the most refined and demanding consumer. The scent is intensely floral, and on tasting, the cup expresses richly fruity aromas with fine, lovable citrus notes.
Weight: 250g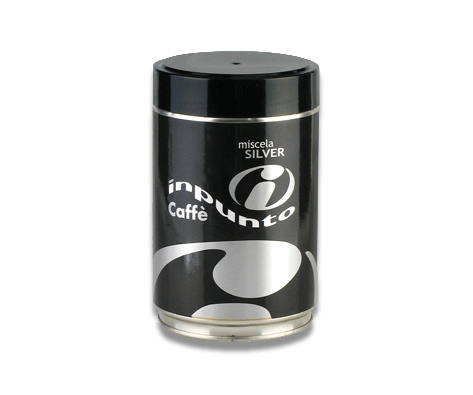 Body, sweetness and aromatic intensity are the characteristics offered
From the silver blend. For those seeking intense flavors and aromas related to traditional coffee, Inpunto coffee roasting company offers this blend that takes you back to exotic and colorful faraway lands.
Weight: 250g
Treat yourself to a good cup of coffee even in the office or at home!